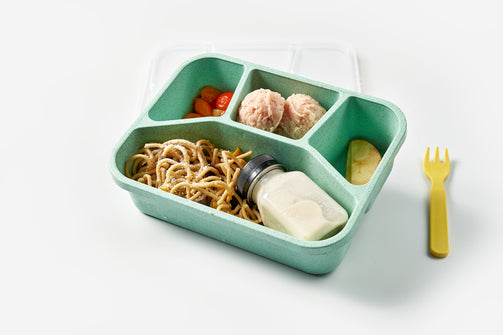 Chicken poppers / Summer Squash Fettucine / Peach Banana Smoothie/ Cherry Tomato
Chicken poppers / Summer Squash Fettucine / Peach Banana Smoothie/ Cherry Tomato
Regular price

Sale price

$12.99 USD
Age: 11-12 months +
These chicken poppers are a favorite of our parents and kids. They are a
beautiful balance of meat and vegetable protein sources, with chicken and peas.
Chicken powers your body. It contains vitamin B12 and choline, which together
help provide brain development in children as well as helping the nervous
system function properly. Peas are a great source of protein as well as a good
source of vitamins C and E, zinc and antioxidants that strengthen your immune

system. Parsley acts as a free radical scavenger, heart and brain protector,
antibacterial and digestive aid.
Purple Yam (Ube) is the star ingredient of our purple yam buns. It is high in
Vitamin C and A, as well as anthocyanins an antioxidant thought to reduce
inflammation and protect against cancer and diabetes type 2. This antioxidant is
also responsible for the buns beautiful purple hue.

This product is NF
This item is made in a shared kitchen that processes coconut, eggs, fish and soy.
Chicken poppers
Purple yam bun
Peach Banana Smoothie
Ingredients: peach, banana, plain yogurt
This product contains dairy
Summer Squash Fettucine
Ingredients: yellow squash, fettuccine, fresh basil, Parmesan cheese, garlic
contains: dairy, gluten
Couldn't load pickup availability